5 Funny Cakes For Your Mom
"Laugh to keep from crying.
Laugh to keep from killing your children.
Laugh to have a good day.
Laughing really is some of the best medicine. It can brighten your day."
A little laugh doesn't hurt. Rather, it is good for one's soul, said a wise man once. And saint, selfless beings like mothers would always take care of their families health and well-being, without even caring about theirs. Mommies take their responsibilities towards their children and family, very seriously. It's time to cut them some slack and pass them a dose of laughter over some sweet themed hilarious cakes. Some of these can perfectly be turned into a birthday cake, while a few others can be ordered to celebrate Mother's day. So, without much ado, let's discuss five of these funny cakes to bring a sweet smile on your mother's beautiful faces.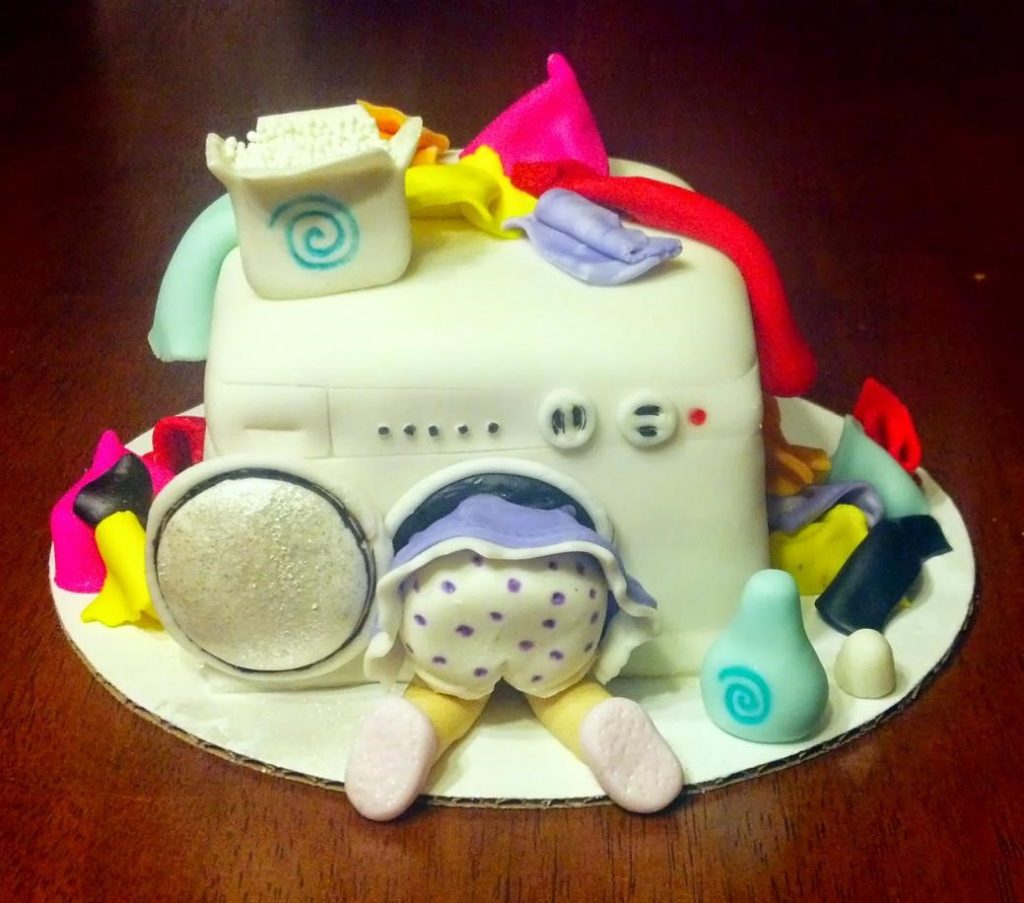 No matter how hard our mommies try to keep up with laundry there is always a mountain of laundry, piling up the very next minute. Probably, laundry is self-breeding. Mommies can't escape laundering as part of their household chores, which is what makes this cake so ideal. Motherhood and laundry go hand in hand. No matter how many piles of clothes, she has washed, there are always a few more left to be washed. So, spread a few giggles by passing this laundry cake to your angel in disguise.
There would be absolutely no woman in this whole wide world who would say no to a spa or a salon day. And your mommy is no different! If she likes to take a break and have some "ME" time at her favourite spa or salon, then this is an uber-cool cake meant for her. Help her glow out of sheer happiness by treating her over this esthetician cake.
It's a no new fact that a relaxing bubble bath acts as an antidote to a stressful day. And knowingly or unknowingly, your mommy goes through a lot so she takes a shower or a dip in the bathtub to end up feeling rejuvenated, all over again. This cake is perfect for spreading some smile to her in an all-new, quirky way.
A Lil mascara, along with her winged eyeliner and her face makeup is what lets her inner diva-like qualities out. She is the voguish, sassier and probably way cooler than any top supermodel so she deserves to be treated over something like this cake. Let her know that you encourage her MUA qualities and would help her to explore that side of hers fully.
She likes to keep the child in her alive always, so nothing seems better than this cake. She accompanies her child while watching Tom and Jerry. And also helps her Lil one win different levels of game tournaments. It all hints towards one thing that she is a gamer mom whose gaming skills are on point. She is a mom by day and gamer by night! And that is what makes her exceptional.
Willing to buy one of these cakes? You can order cake online in Bangalore, Delhi, Chennai, etc, from any reputed online bakery that delivers at your doorstep. So, what's the wait for? Quirkiness is the new cool. So, don't hesitate to treat your mommy over these cakes because trust us, she will be loving it!